Advertise on Outnumbered on the Fox News Channel – Media Kit | 888-449-2526
Posted On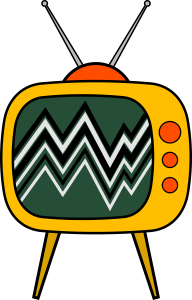 How to advertise on Fox News Channel with Outnumbered? Call 888-449-2526 for a fresh media kit and rate card. Outnumbered is a bipartisan news, events and political talk show on Fox News Channel. The show focuses on events with key guests who share political analysis and legal analysis from a bipartisan perspective. Great rates available and near remnant rates are available for some offers! Another exceptional program for political candidate and political issues advertising. 888-449-2526.
Outnumbered Or Out# is a daytime news and talk show that on Fox News Channel at 12 p.m ET. The series features four female panelists along with one guest male panelist.
Outnumbered Overtime with Harris Faulkner is an American daytime news and talk show that airs on Fox News Channel at 1 p.m ET. The program is centered on the development of the day's events with interviews, current event updates, and political analysis. Segments of the show often feature a panelist from the previous hour. Call to get advertising started on this superb TV show. 888-449-2526.
Conservative Guest hosts
Lisa Boothe – Conservative Political Strategist, Washington Examiner Columnist, Fox News Contributor[4]
Emily Compagno – Attorney and Fox News Contributor
Katie Pavlich – Editor of Townhall.com, Fox News Contributor[5]
Lisa Kennedy Montgomery (aka Kennedy) – host of Kennedy on Fox Business Network
Rachel Campos-Duffy – former reality TV personality, Fox News contributor
Dagen McDowell – Fox Business Anchor
Liberal Guest hosts
Jessica Tarlov – Democratic Strategist/Fox News contributor
Capri Cafaro – former Ohio state senator/Fox News contributor
Leslie Marshall – radio talk show host/Fox News contributor
One Lucky Guy — Fox News regulars
Let us help you get your Fox advertising campaign up and running! Call 888-449-2526 to make your media buy!
About The Author
ann2626
Over 25 years experience in advertising campaign planning and execution. 100's of satisfied clients - references (Testimonials) available on Corporate site. We work for our clients - Never go to court without a trained Lawyer and never buy Media without a trained media buyer - Especially since media buyer services are almost always free to our clients.