Cost to advertise on Fox News Channel with Bret Baier
Posted On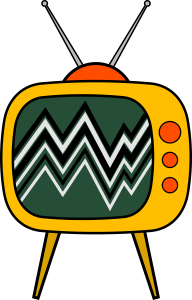 How to advertise and cost to advertise on Fox News Channel with Bret Baier? Call 888-449-2526 for a fresh media kit and rate card. Special report is a news, events and political talk show on Fox News. Great rates available and near remnant rates are available for some offers! Another exceptional program for political candidate and political issues advertising. 888-449-2526.
Special Report with Bret Baier is a cable television news and political commentary program, hosted by Bret Baier that airs on Fox News Channel. It is broadcast live each Monday through Friday at 6:00 p.m. ET. The program focuses on both reporting and analysis of the day's events, with a primary focus on national American political news.
The program reports on the day's events, political stories out of Washington D.C. on the President, Congress, and the Supreme Court.
Baier presents a segment referred to as "the Political Grapevine" — a collection of short items about minor political happenings. Baier sometimes uses this segment to point out oddities in coverage of a story by competing news media.
Also famous for "The Fox All-Stars", a round table with a panel of three political reporters and columnists.
Advertise today on Special report! Call 888-449-2526 to plan your media campaign!
About The Author
ann2626
Over 25 years experience in advertising campaign planning and execution. 100's of satisfied clients - references (Testimonials) available on Corporate site. We work for our clients - Never go to court without a trained Lawyer and never buy Media without a trained media buyer - Especially since media buyer services are almost always free to our clients.