How to advertise on "The Five" On Fox News 888-449-2526
Posted On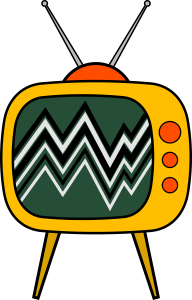 How to advertise and cost to advertise on Fox News Channel with The Five? Call 888-449-2526 for a fresh media kit and rate card. The Five is a fast paced news, events and political talk show on Fox News. Great rates available and near remnant rates are available for some offers! Another highly effective program for political candidate and political issues advertising. 888-449-2526.
The Five is an American panel talk show on Fox News Channel featuring a panel who discusses current stories, political issues, and pop culture. The one hour show airs live weekdays from 5 p.m. ET
The Five, the show features a "round table ensemble of five rotating Fox personalities who discuss, debate and at times debunk the hot news stories, controversies and issues of the day.
Former Fox News chairman Roger Ailes said the format for the show was inspired by chat-oriented programs such as The View; it has also been compared to the "Great American Panel" segment on Fox News' Hannity.
Co-Hosts:
Greg Gutfeld; 2011–present – writer and host of Fox News' talk show The Greg Gutfeld Show
Dana Perino; 2011–present – former White House Press Secretary during the George W. Bush administration, also host of The Daily Briefing
Jesse Watters; 2017–present – Fox News correspondent and host of Watters' World
Juan Williams; 2017–present – political analyst and former NPR contributor
Various Fox News/Fox Business personalities and contributors (who fill the fifth spot as daily guest hosts).
To advertise on The Five call 888-449-2526 and we'll help you make it happen!
About The Author
ann2626
Over 25 years experience in advertising campaign planning and execution. 100's of satisfied clients - references (Testimonials) available on Corporate site. We work for our clients - Never go to court without a trained Lawyer and never buy Media without a trained media buyer - Especially since media buyer services are almost always free to our clients.