How to advertise on "The Blaze" Rates and Media Kit | 888-449-2526
Posted On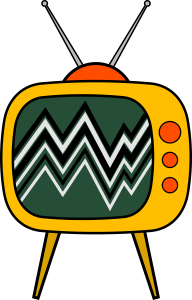 How to advertise on The Blaze TV at the lowest rates and costs – You can get advertising rates, most recent media kits and the best wholesale prices, lowest cost – even remnant rates if you decide to advertise on The Blaze TV. For the best advertising rates on Blaze TV, The best ad placements and media buying services, including political advertising options call 888-449-2526 now! Great advertising media for DRTV or branding advertisers. Perfect match for Financial offers, Gold, Precious Metals. Pharmaceuticals, Insurance offers and a great place to reach that 35 plus audience! Get your DR campaign running today on Blaze TV! Call us now at 888-449-2526 and take advantage of Local or National market rates. Reach a superb Micro Target and Geo Target anywhere in the USA! Also ask about advertising on The Blaze website, Blaze Radio and Podcasts! They are awesome!
Best Shows to advertise on on Blaze TV:
Glenn Beck
Eric Bolling – Host of AmERICa Bolling
Stu Burguiere World of Stu
Rick Burgess and Bubba Busey – Host of the Rick and Bubba Show and Rick and Bubba University Podcast
Lauren Chen – Host of Pseudo-Intellectual with Lauren Chen
Steven Crowder – Host of Louder with Crowder
Steve Deace – Host of the Steve Deace Show
Kevin Freeman – Host of Economic War Room
Pat Gray – Pat Gray Unleashed
Sara Gonzales – The News And Why It Matters
Daniel Horowitz – Host of The Conservative Review Podcast
Mark Levin – Host of LevinTV
Jon Miller – Host of The White House Brief
Chad Prather – Host of The Chad Prather Show
Dave Rubin – Host of The Rubin Report
Andrew Wilkow – Host of Wilkow!
Allie Beth Stuckey – Host of Relatable with Allie Beth Stuckey
Deneen Borelli
Matt Kibbe – Host of Kibbe on Liberty
Phil Robertson – Host of In the Woods with Phil and Unashamed with Phil Robertson
About The Author
ann2626
Over 25 years experience in advertising campaign planning and execution. 100's of satisfied clients - references (Testimonials) available on Corporate site. We work for our clients - Never go to court without a trained Lawyer and never buy Media without a trained media buyer - Especially since media buyer services are almost always free to our clients.