Cable TV Advertising Deals – Rates and Media Kits!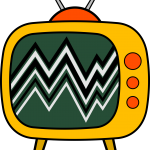 How to advertise on Cable News Channels and Cable TV Networks at the lowest rates, remnant rates and competitive spot rates? Our business model is driven by Our 25+ years as the agency of record for many Direct Response and Branding advertisers seeking local, national and international Geo Targets and micro demographic audiences. Cable TV advertising costs vary from market to market. To get consistency in CPM costs our agency can negotiate and monitor or manage media buys to meet your goals. 888-449-2526
Advertise on Fox News, Fox Business, CNN, CNNI, CNBC, MSNBC, OAN, NewsMax, Blaze TV, and many more! Great rates – Fast reliable service!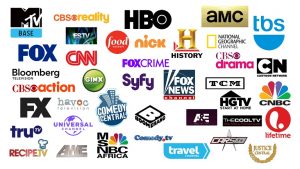 Advertise on NewsMax – The Dan Bongino show and other amazing news platforms! The Blaze TV is also working great for our DRTV and Radio advertisers – especially Glenn Beck! Get rates and a media kit today!
Advertise on BNC the new Black News Channel launched by former Congressman J.C .Watts.  Get Rates, Media Kit and line-up information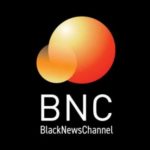 here and start advertising on the Black News Channel in local cable TV markets or on the BNC Network nationally! Contact us today for rates and costs and pricing if you want to advertise on or support the BNC "Black News Channel"..

Advertise on OAN "One America News"  Get rates and current media kit now! More Details Click HERE
How to advertise on "Connected TV" and OTT – Over the Top and Streaming TV?
Get rates and media kits for connected TV – Great deals for advertising on Amazon Prime, Amazon Fire, ROKU, HULU, PLUTO TV, TUBI, Apple TV, You Tube TV,  and all of the associated TV channels and TV or Movie viewing APPS available on Connected TV sources. Call 888-449-2526 for more details and a free connected TV media plan or to buy. We will help you get your commercial or ad on TV, Locally, Nationally or by Geo Targeting multiple or singular advertising markets!
To get the best advertising rates on Fox News Channel, Fox Business, CNN, CNNI, MSNBC, CNBC, Bloomberg, OANN, Newsmax Blaze TV and OTT (Over the top) ad placements – you have found the right agency! Call 888-449-2526 for current media kits, rate cards and Geo targeting of demographic advertising options and details. Get the lowest cable TV advertising costs available. How to advertise on cable news. cost to advertise on cable news, remnant rates, media kits and rate cards for cable news advertising – all available here! Local, Nation and International media plans available here for free!
Many business have questions about advertising on TV and cable TV – such as what are local TV advertising costs? How to place local cable TV advertising? local TV advertising rates, types of TV advertising? TV advertising effectiveness? What is required when buying airtime on TV? How TV advertising is sold? What is the difference between local and National advertising cost? How do I get my ads on TV? Call 888-449-2526 for answers today! Get local TV and Cable TV ad rates here! National, regional and local ad placements too! Even wholesale and remnant rates! Cheap, affordable, low cost TV advertising is our specialty! We are DRTV and Direct response advertising experts with over 25 years experience. We even produce and create Great TV commercials Starting at under $500.00.
Political Advertising rates available here for all TV DMA's in the USA! Micro Targeting and Geo Targeting programs too!