Cable TV Advertising Deals – Rates and Media Kits! | 888-449-2526
Cable TV Advertising Deals

Cable TV advertising opportunities here. Advertise on Fox News, CNN, MSNBC, iHeart Radio, Hannity, Dan Bongino, Gutfeld, Laura Ingraham, Fox and friends, ABC, NBC, CBS, Fox TV, or Cable News Channels and Cable TV Networks at the lowest rates, remnant rates and competitive spot rates. Call 888-449-2526 for the best deals in TV – remnants, wholesale and discounted advertising rates are our specialty. Our business model is driven by Our 30+ years as the agency of record for many direct response and branding advertisers seeking local, national and international Geo Targets and micro demographic audiences. Cable TV advertising costs vary from market to market. To get consistency in CPM costs our agency can negotiate and monitor or manage media buys to meet your goals, call 888-449-2526.

Advertise on NewsMax, The Dan Bongino show and other amazing news platforms! The Blaze TV is also working great for our DRTV and radio advertisers – especially Glenn Beck! Get rates and a media kit today! 888-449-2526.
More Cable TV advertising opportunities! Advertise on BNC, the new Black News Channel
BNC was launched by former Congressman J.C .Watts.  Get Rates, Media Kit and line-up information here and start advertising on the Black News Channel in local cable TV markets or on the BNC Network nationally! Contact us today for rates and costs and pricing if you want to advertise on or support the BNC, the Black News Channel.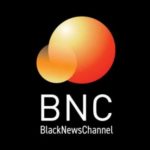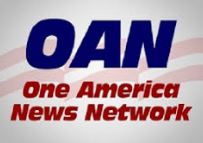 Advertise on OAN "One America News" 
Get rates and current media kit now! More Details Click HERE
More Cable TV advertising opportunities!
Advertise on the new Fox News Channel Line-up…
Here's the schedule as of December 2022… we update about 2x a year… Get advertising rates, rate cards, media kits and more for Fox today – Just call 888-449-2526.
Advertise on the Weeknights on Fox
Advertise on Special Report with Bret Baier
Weeknights at 6pm EST. Watch Special Report on Fox News Channel – follow host Bret Baier weeknights at 6pm ET. Join Bret and Fox's Team Washington to find out what's happening inside the Beltway and on the world stage.
Advertise on The Ingraham Angle with Laura Ingraham
Weeknights at 7pm EST. Laura Ingraham cuts through the Washington chatter by speaking directly with unexpected voices and the actual people who are impacted by the news of the day.
Advertise on Jesse Watters Primetime
Weeknights at 8pm EST. Jesse Watters brings his fresh take to Primetime. Each night, he'll speak with newsmakers from across the country and give Americans a show where straight talk is the only talk, and the obvious will never be left unsaid.
Advertise on Hannity | Sean Hannity
Weeknights at 9pm EST. Known for his provocative style and free-wheeling, passionate commentary on politics and the American agenda, Sean Hannity is one of the most prominent and influential conservative voices in the country.
Advertise on the Greg Gutfeld Show
Weeknights at 10pm EST. Quirky, weird and straight up Gutfeld! Check out what all the chatter's about.
Advertise on Fox News at Night with Trace Gallagher
Weeknights at 11am EST. Trace Gallagher serves as FOX News Channel's (FNC) chief breaking news correspondent and was recently named anchor of FOX News @ Night (weeknights 12-1 AM/ET) which he helms from Los Angeles where he is based.
Advertise on the Weekdays on Fox
Advertise on Fox & Friends First
Weekdays from 4 am to 6 am ET. Watch your favorite hosts report on the day's headlines and latest news in health, legal issues, politics and lifestyle.
Advertise on Fox & Friends
Weekdays at 6am EST.
Advertise on America's Newsroom with Bill Hemmer and Dana Perino
Weekdays at 9am to 11am EST. They bring you the news that matters to you.
Advertise on The Faulkner Focus
Weekdays at 11am EST. Media…Politics…and how it all plays out! We're turning the spotlight on what's happening behind the scenes!
Advertise on Outnumbered.
Weekdays at 12pm EST. 'Outnumbered' features an ensemble of four female panelists and #OneLuckyGuy. We'll tackle top headlines from all angles and perspectives. Join the conversation today!
Advertise on America Reports with Sandra Smith and John Roberts
Weekdays at 1pm to 3pm EST.
Advertise on The Story with Martha MacCallum
Weekdays at 3pm EST. 'The Story with Martha MacCallum' focuses on the issues that are most important to Americans with insight from top newsmakers and analysts.
Advertise on Your World with Neil Cavuto
Weekdays at 4 p.m. EST. Watch Your World as Neil Cavuto takes you from Main Street to Wall Street with all the day's headlines and market's moves.
Advertise on The Five – Dana Perino, Greg Gutfeld, Jesse Watters and Jeanine Pirro
Weeknights at 5pm EST. Five of your favorite Fox News personalities discuss current issues in a roundtable discussion.
Advertise on the Weekends on Fox
Advertise on Cavuto Live
Saturdays at 10am EST. On 'Cavuto Live,' Neil Cavuto breaks down the major headlines impacting business and politics and features a rotating panel of industry experts each week.
Advertise on Fox News Live
Weekends at 12pm EST. Fox News Live on Fox News Channel reports the latest national and world news. Get expert insight on health, politics and military matters.
Advertise on Journal Editorial Report
Weekends at 3pm EST. If it's happening in Washington, you'll find it with a fresh point of view on "The Journal Editorial Report." Hosted by Paul Gigot, the Pulitzer-Prize winning editorial page editor of The Wall Street Journal, the weekly hour-long program features newsmakers and members of the Journal editorial page staff debating the major economic, political and cultural issues of the day. From the policy debates to the political fights, each week our panel takes you inside the Beltway and examines the real choices that affect you.
Advertise on The Big Saturday Show
Weekends at 5pm EST. Rotating panelists discuss the big news of the day. Join the hosts live at 5pm for reaction to the issues facing the country right now and the top stories Americans are buzzing about.
Advertise on Fox Report Weekend with Jon Scott
Saturdays at 7 pm & Sundays at 6 pm. FNC's signature weekend newscast, the FOX Report Weekend highlights the latest developments and breaking news in the U.S. and around the globe. Jon Scott hosts FOX Report Weekend Saturday at 7pm & Sundays at 6pm.
Advertise on One Nation with Brian Kilmeade
Saturdays at 8pm EST. In-depth analysis of the issues and stories that matter most to Americans, while offering context and solutions to help bring the country together.
Advertise on Laurence Jones Cross Country
Saturdays at 10pm EST. Lawrence Jones travels from coast to coast covering the biggest issues facing all Americans. Jones reports on a wide range of stories from in politics, sports, entertainment and much more.
Advertise on Sunday Morning Futures with Mario Bartiromo
Sundays at 10am EST. Follow Maria Bartiromo as she brings big business newsmakers to the table to explore the smartest money-making opportunities for the week ahead.
Advertise on Media Buzz with Howard Kurtz
Sundays at 11am EST.
Advertise on The Big Sunday Show
Sundays at 5pm EST. Rotating panelists discuss the big news of the day. Join the hosts live at 5pm for reaction to the issues facing the country right now and the top stories Americans are buzzing about.
Advertise on Fox News Sunday with Shannon Bream
Sundays at 2pm EST. FOX News Sunday, anchored by Shannon Bream, is a one-hour live broadcast that airs Sunday mornings across the nation on FOX Broadcasting Company, and is presented again on FNC during the afternoon. This show's weekly guest roster is among the most diverse in Sunday morning talk, featuring interviews with political, business and public affairs newsmakers from the U.S. and abroad.
Advertise on Sunday Night in America with Trey Gowdy
Sundays at 7pm EST. "Sunday Night in America with Trey Gowdy" will offer insightful analysis and a new outlook on the latest issues facing the country. Capitalizing on his experiences as a former prosecutor and Chairman of the House Oversight and Government Reform Committee, the former South Carolina Congressman will utilize his signature mixture of wisdom, humor and historical references to break down the latest legal and political news from across the nation.
Advertise on Life, Liberty and Levin with Mark Levin
Sundays at 8pm EST. 'Life, Liberty & Levin' explores the fundamental values and principles undergirding American society, culture, politics, and current events, and their relevance to the nation's future and everyday lives of citizens.
Advertise on The Next Revolution with Steve Hilton
Sundays at 9pm EST. The Next Revolution with Steve Hilton focuses on the impact of the populist movement, both in the United States and throughout the world. Originating from FNC's brand-new state of the art studio in Los Angeles, TNR takes an in-depth look at several different issues impacting the government and society!
Want to know how to advertise on "Connected TV" and OTT – Over the Top and Streaming TV?
Get rates and media kits for connected TV – Great deals for advertising on Amazon Prime, Amazon Fire, ROKU, HULU, PLUTO TV, TUBI, Apple TV, You Tube TV,  and all of the associated TV channels and TV or Movie viewing APPS available on Connected TV sources. Call 888-449-2526 for more details and a free connected TV media plan or to buy. We will help you get your commercial or ad on TV, locally, nationally or by geo targeting multiple or singular advertising markets!
Many business have questions about advertising on TV and cable TV, such as what are local TV advertising costs? How to place local cable TV advertising? Local TV advertising rates, types of TV advertising? TV advertising effectiveness? What is required when buying airtime on TV? How is TV advertising sold? What is the difference between local and National advertising cost? How do I get my ads on TV? Get local TV and Cable TV ad rates here! National, regional and local ad placements too! Even wholesale and remnant rates! Cheap, affordable, low cost TV advertising is our specialty! We are DRTV and direct response advertising experts with over 30 years experience. We even produce and create great TV commercials starting at under $500.00.
Political Advertising rates available here for all TV DMA's in the USA! Micro Targeting and Geo Targeting programs too!
We have exceptionally good POLITICAL CAMPAIGN MANAGEMENT EXPERIENCE for media placements in all 50 States – also,  we can place your ads locally in any DMA or Cable channel – in any market!  Call 888-449-2526 for answers today!