Advertise on Fox News Channel on Your World Cavuto 888-449-2526
Posted On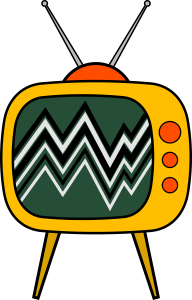 How to advertise and cost to advertise on Fox News Channel on Your World Cavuto? Hosted by Neil Cavuto? Call 888-449-2526 for a fresh media kit and rate card. The show is a breaking news, events and political talk show. Great rates available and near remnant rates are available for some offers! Another marvelous program for political candidate and political issues advertising. 888-449-2526.
Your World with Neil Cavuto "Your World Cavuto" is a television news and business talk program on Fox News Channel. Episodes air live at 4 p.m. ET, Monday through Friday. The show focuses on the development of the Stock markets and the day's events with interviews, updates, and analysis. It is the number one cable news broadcast in its time slot.
To advertise on Cavuto call 888-449-2526.
The nightly business wrap seen on most Fox Television Stations late newscasts also carries Your World branding.
Hosted by Neil Cavuto, Fox News' business news vice president, the program covers the latest breaking news and business stories of the day. It also covers political stories and political actions as to how they may affect the markets.
To advertise on Cavuto call 888-449-2526.
About The Author
ann2626
Over 25 years experience in advertising campaign planning and execution. 100's of satisfied clients - references (Testimonials) available on Corporate site. We work for our clients - Never go to court without a trained Lawyer and never buy Media without a trained media buyer - Especially since media buyer services are almost always free to our clients.